Here's how to register your swimmer(s) using Premium Club Registration on Swimmingly
Given That
I have followed the previous steps as a new parent or a returning parent
I Want To
Complete your club's waivers, add additional checkout items, input club registration discount codes & complete registration!
Solution
Follow the steps below!
After following the steps as a new parent or returning parent, let's pick it up at completing your waivers:
---
Step 1: Acknowledge Waivers
Expand and read/review each waiver your club has created. These are specific to your club. If you have any questions about the waivers, contact your club leadership.
Some waivers may need free-form responses i.e. including allergies for your swimmer(s). Please complete those as appropriate.
After you acknowledge each waiver, the 'register' button at the bottom of the page will become clickable. You will then proceed to your cart/checkout.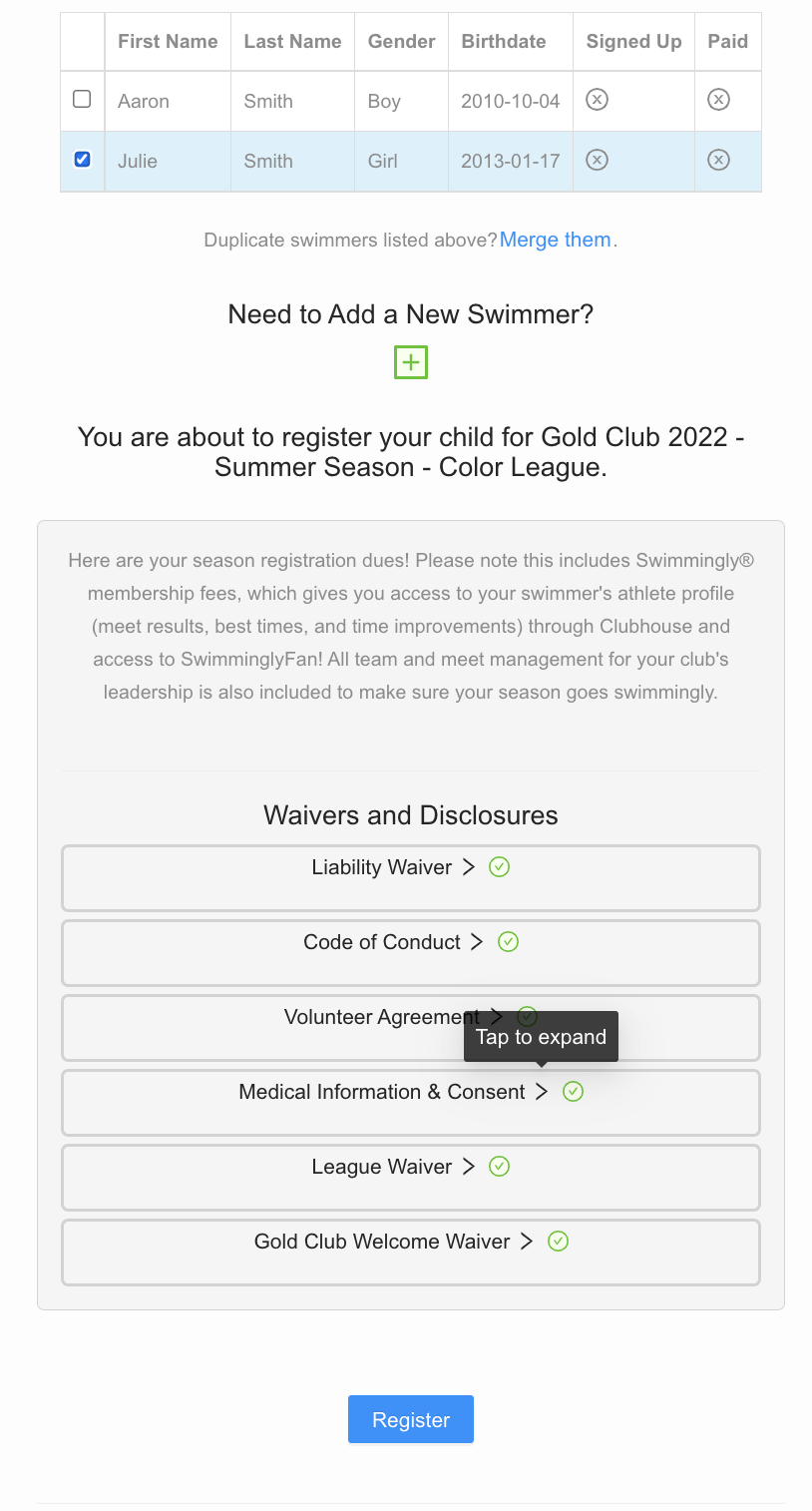 ---
Step 2: Add Discount Codes (if eligible)
If you're eligible for a discount code for any of your swimmer(s) and your club leadership has provided you with that code, enter it and click 'enter' or click the apply button.
Your registration total will update at the bottom of the screen.

---
Step 3: Add Additional Checkout Items
If your club has added additional checkout items, select the desired quantity for each item.
Your registration total will update at the bottom of the screen.



Step 4: Add your card & Register
The required 'State' is the 2 character abbreviation of your card's state (I.e. 'NC' for North Carolina'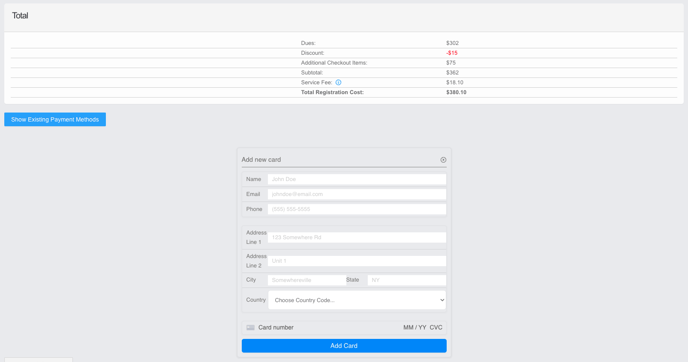 Step 5: Registration Confirmation
Congratulations, you have successfully registered using Swimmingly's Premium Club Registration platform. You will receive 2 receipts - one specifically itemized that includes any additional checkout items.
Your club will have a record of your waivers/responses, registration dues, and additional checkout items you have purchased!