I have my Club Registration Code and I need to register & sign-up my swimmer
Given That
I'm a returning parent/guardian with a Swimmingly® Clubhouse account.
I Want To
Register & sign-up my swimmer(s) for the season.
Solution
Login, click on your existing club, and register your swimmer(s)
Returning parents, registering your swimmer(s) for a new season is ridiculously easy. When you login to your existing Swimmingly® Clubhouse account, you'll be taken to your landing page that looks like this:

---
Step 2: Click on your club, and select the season you wish to sign your swimmer(s) up for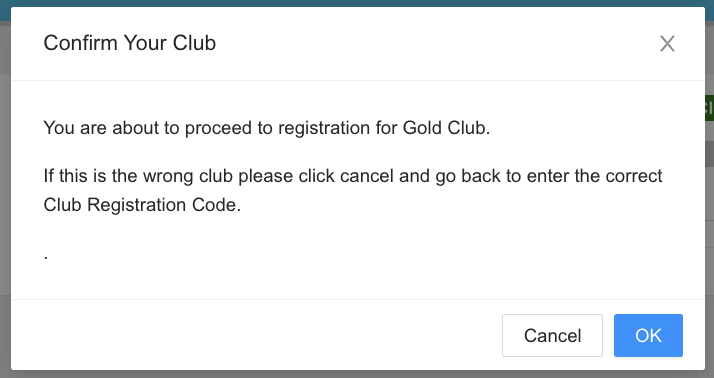 ---
Step 3: Select Returning Swimmers or Add New Swimmers
Select your applicable swimmers that are returning
Add any new swimmers (younger sibling) that is now competing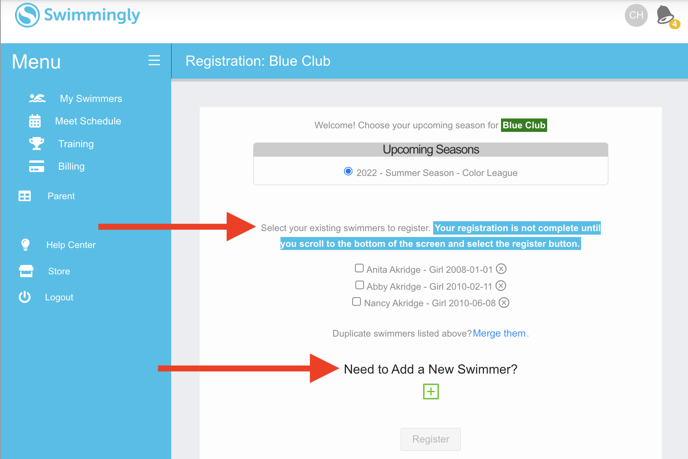 When you create your new swimmer(s), input the correct:
First Name
Middle Initial
Last Name
Swimmer's sex
Swimmer's Date of Birth (confirm you choose the correct birth year)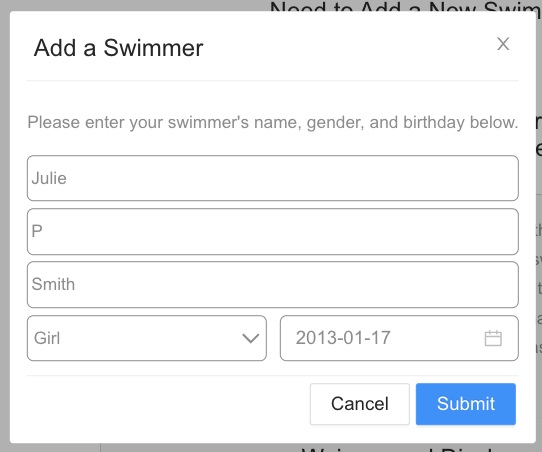 ---
Step 4: Select Swimmer(s) & Invite Other Guardians
Select the swimmer(s) you wish to register for the season.
When you click each swimmer, you'll be asked whether or not you'd like to invite other guardians to be connected to this swimmer (spouse, grandparents, other family members etc). If you do not need to add other guardians (you can do so later), simply click 'No More Guardians':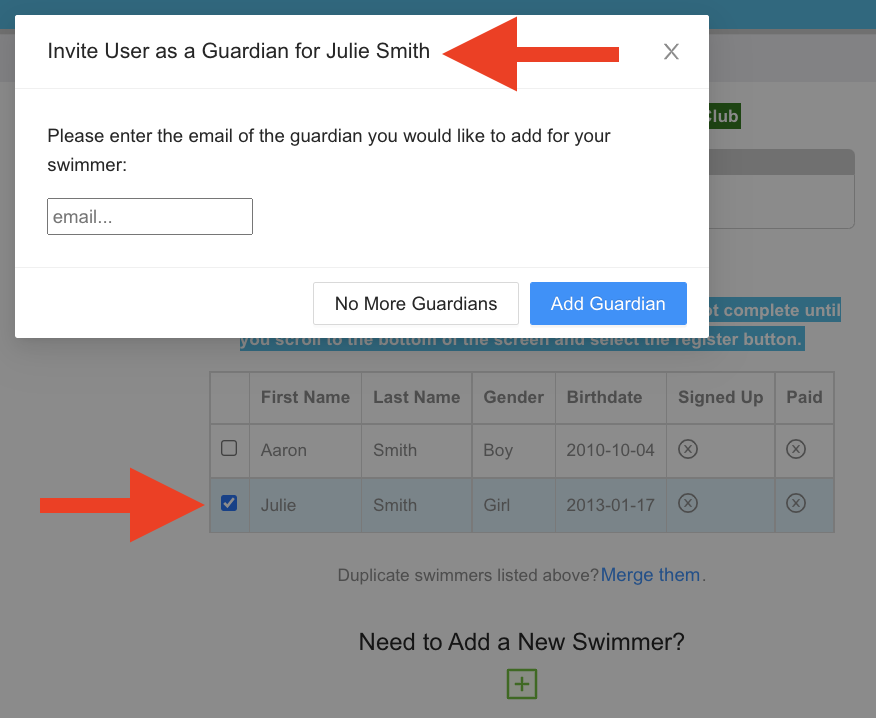 ---
Step 5: Click Register!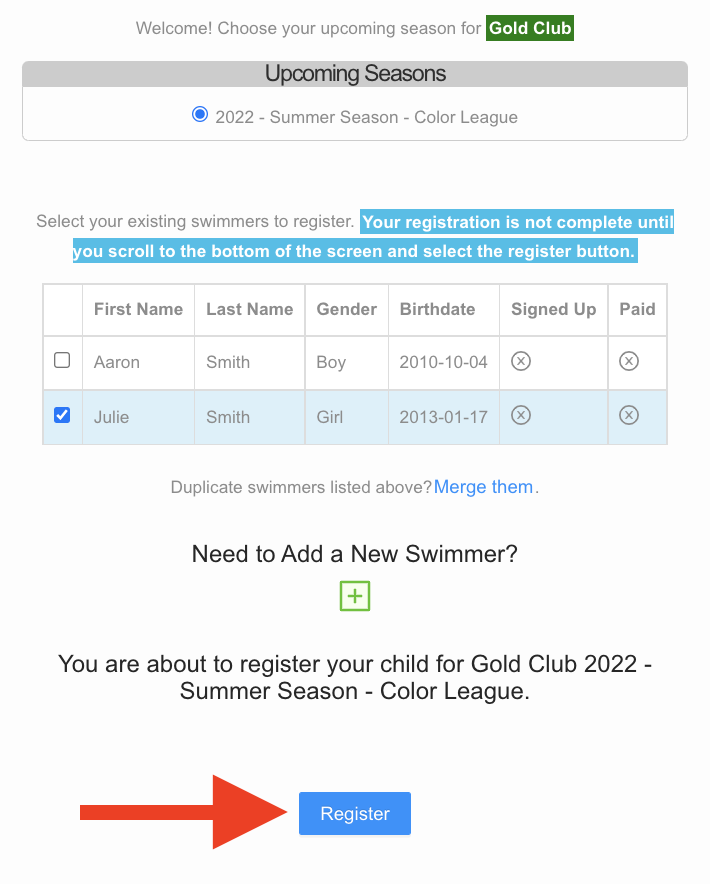 ---
If your club is using Premium Club Registration, you will need to complete the waivers and proceed to checkout to select additional checkout items and enter any applicable club registration dues discount codes. In that case, your screen will include waivers (see below). Simply proceed to the next article to complete Premium Club Registration.