I have my Club Registration Code and I need to register & sign-up my swimmer
Step 1: Retrieve you Club Registration Code from your club leadership
You will receive an email from your club's leadership with information that looks like the following:
Step 2: Create a Swimmingly Account
Click the link in the instructions you receive via email that take you to Swimmingly. If you do not have an account, it will redirect you to create an account. Do So
Go directly to this link to create and account:
Be sure to activate your account, you'll receive an email confirmation to activate your account. You must activate your account via that email. If you do not see this activation email in your inbox, check you spam/junk folders. If you get stuck, just email team@swimmingly.app
Step 3: Club Registration Code
Once activated, your landing page will look like this:

In the Club Registration Code above, paste your Club Registration Code you received from your club leadership via email: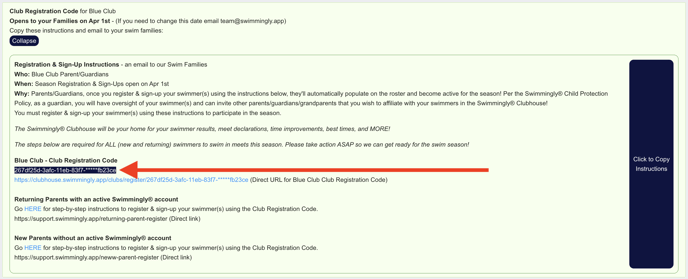 After copying/pasting your Club Registration Code in the Club Registration code box, you will see the available seasons for your club.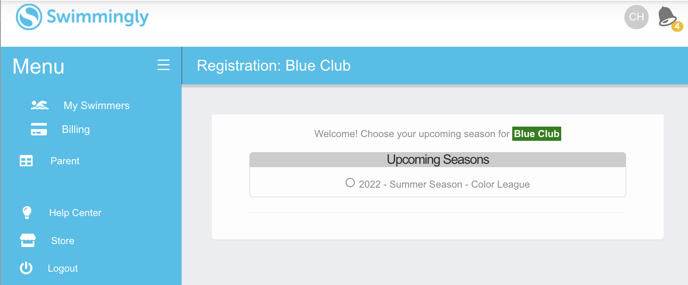 ---
Select the correct season & confirm your choosing the correct team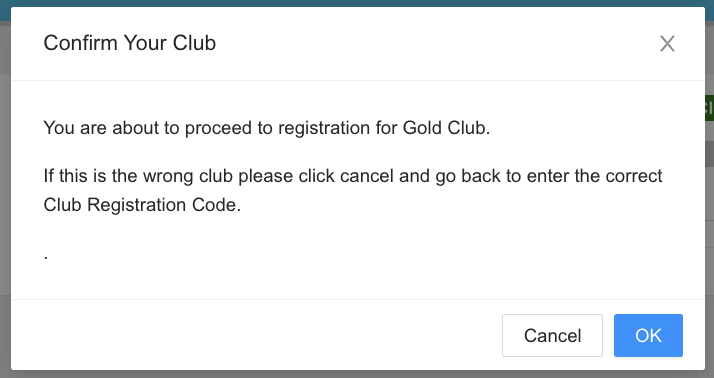 ---
Step 4: Add Your Swimmers
If you're a new parent, you probably won't have any existing swimmers.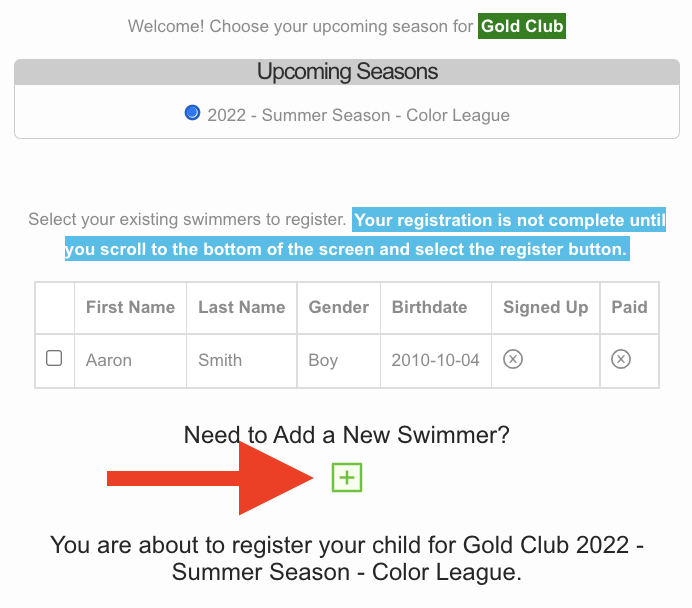 ---
When you create your new swimmer(s), input the correct:
First Name
Middle Initial
Last Name
Swimmer's sex
Swimmer's Date of Birth (confirm you choose the correct birth year)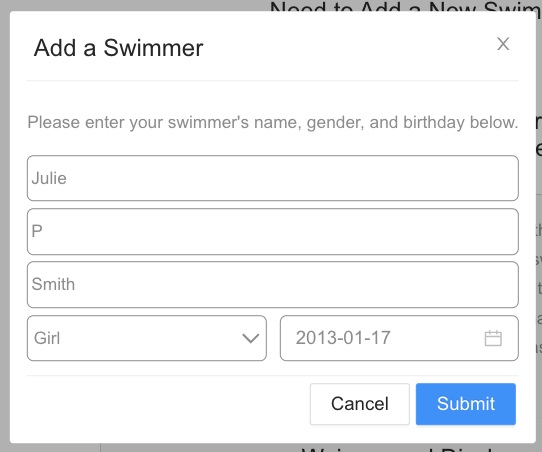 ---
Step 5: Select Swimmer(s) & Invite Other Guardians
Select the swimmer(s) you wish to register for the season.
When you click each swimmer, you'll be asked whether or not you'd like to invite other guardians to be connected to this swimmer (spouse, grandparents, other family members etc). If you do not need to add other guardians (you can do so later), simply click 'No More Guardians':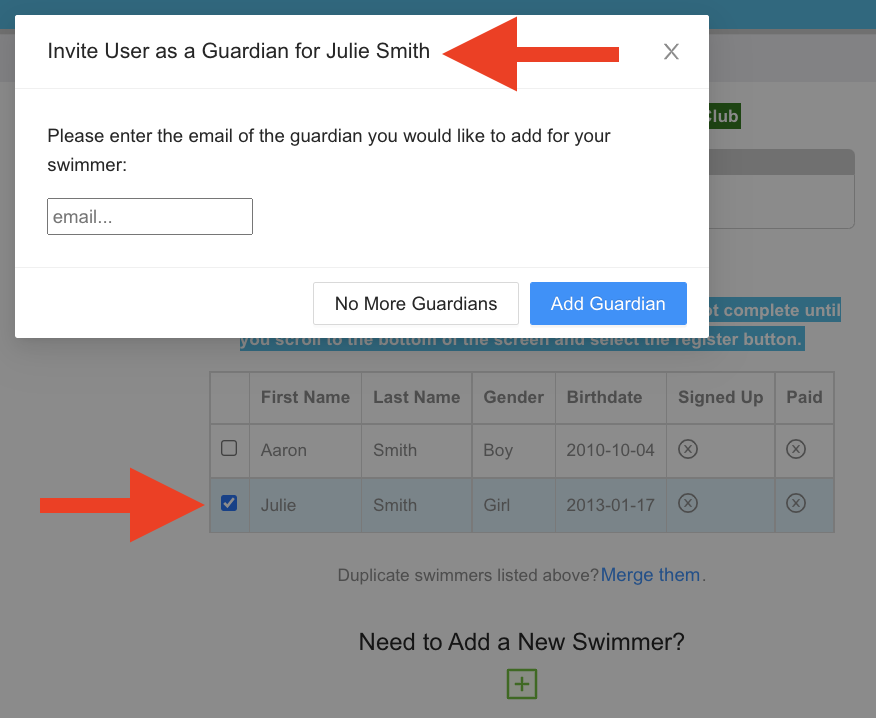 ---
Step 6: Click Register!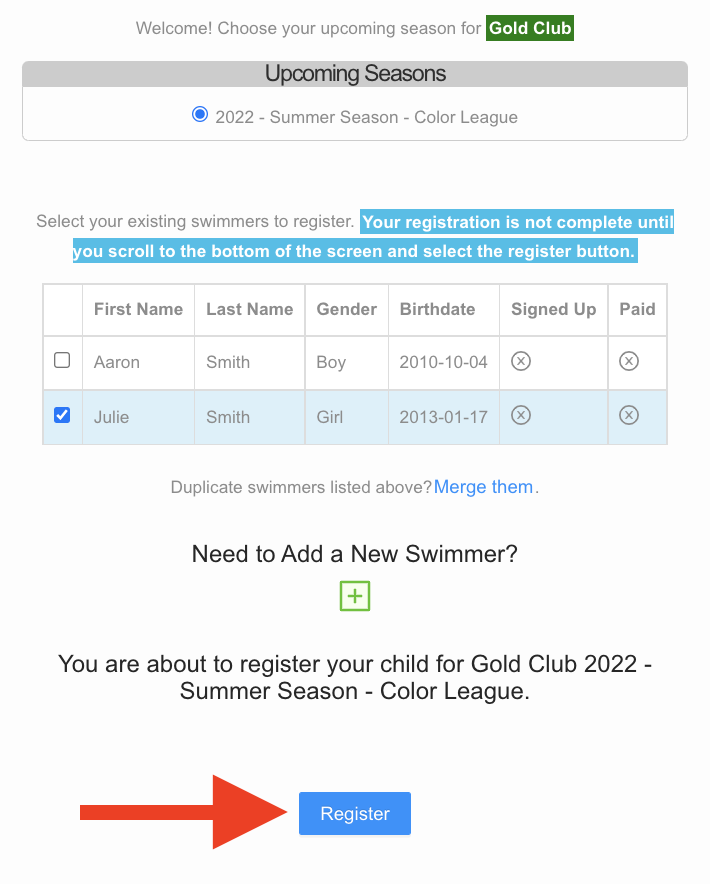 ---