Add a virtual swim meet to the meet schedule, complete entries, run the meet, publish results, and view the combined results!
As a
Club Admin
I want to
Run a virtual swim meet for my swim team
Solution
Add a virtual meet to the meet schedule, complete your entries and run your meet like an intrasquad. Once results are published from all teams, view the combined results in the Clubhouse!
A Virtual Meet is a swim meet that will be run with two or more teams at different pools or different times!
Each team will run an intrasquad meet and the results will automatically be combined and accessible through the Swimmingly® Clubhouse.
Click on the Meet Schedule tab
---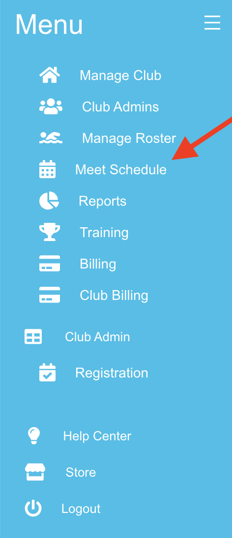 ---
Step 2: Select "Add Swim Meet to This Season"
---

---
Step 3: Fill out your meet details
---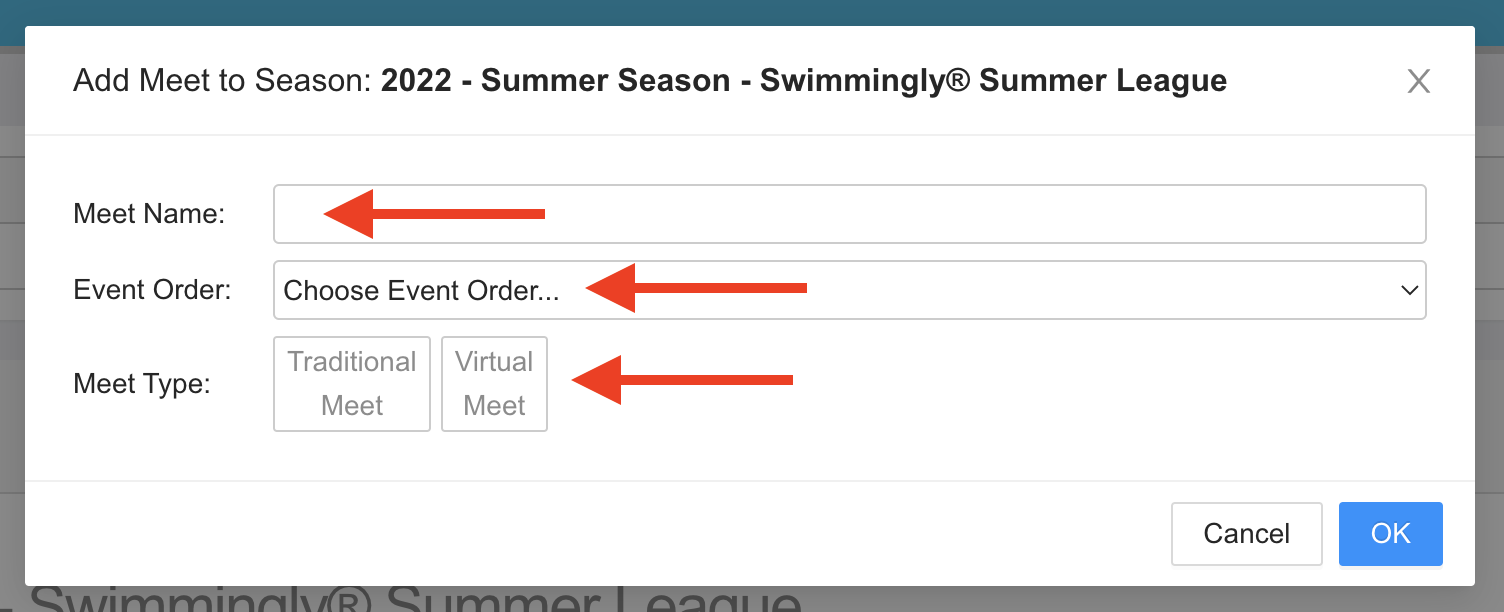 Meet Name:
Create the name of the meet that will appear on the Heat Sheet and Meet Results
(ex: Denver Dolphins @ Raleigh Races)
Event Order: Select from any Event Orders your Club or League has previously created
Meet Type: Make sure to select "Virtual Meet"
---
Step 4: Add other teams to the swim meet
---

---
Step 5: Set your date window to run the virtual meet
---

Each team participating in the virtual meet can run their side of the meet at any time within the date window!
Teams do not need to run their side of the virtual meet on the same day!
---
Step 6: Set your meet's Entry Limit
---

If your swim league does not have any Entry Limits, select "No Limit"

---
Step 7: Set the Scoring Configuration for the Meet
---
---
Step 8: Set the Scoring Limits
---

If there is no scoring limit for the meet select "No Limit"
---
Step 9: Select "Confirmed - Create My Swim Meet"
---

Please Note: If you have added any other teams into the swim meet, the swim meet will be created on their Meet Schedule in the Clubhouse as well
---
Step 10: Complete Meet Entries for your team
To learn more about completing meet entries click HERE
---
Step 11: Merge your heat sheet
To learn more about merging your heat sheet click HERE
---
Step 12: Run your meet
Run your meet as usual with just your team and publish the results to the Clubhouse.
For helpful articles on running your swim meet click HERE
---
Step 13: View only your team's results AND the combined results from the Virtual Meet
---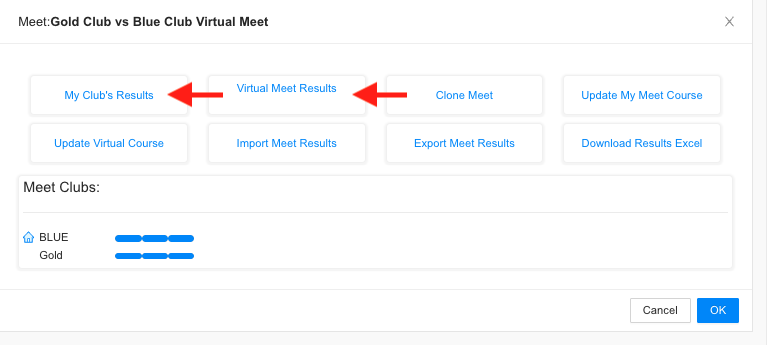 ---
Virtual Meet Results will be automatically updated as each team publishes their results. If you do not see the other team(s) results in the Virtual Meet Results, that means they have not yet published their results yet!