Do you need to make changes/updates to your heat sheet? Whether you need to make last minute changes or your meet was postponed, you can simply "unmerge" your heat sheet to adjust your lineup.
Step 1: Navigate to the swim meet you want to merge the heat sheet for


Click on the Meet Schedule tab
Click on the Meet you would like to "Unmerge"
Click View Heat Sheet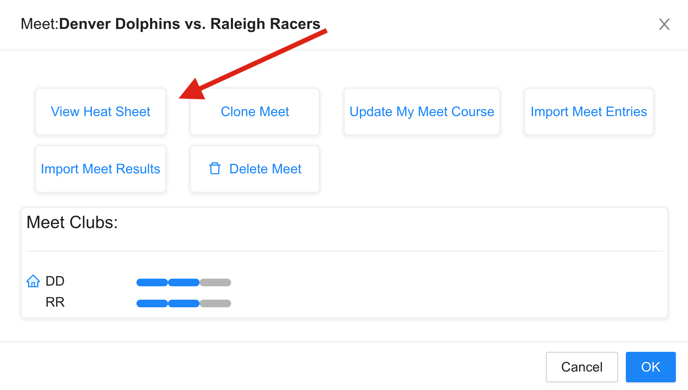 ---

Step 2: Unmerge your heat sheet


On the right side of the screen, click/hover over "Actions"
Click on Unmerge Heat Sheet

---
A modal will popup "Are you sure you wish to un-merge this meet?"
Click "YES"
Step 3: Navigate back to your meet to make changes to your lineup & heat sheet


Unmerging your heat sheet will take you back to your Meet Schedule page
Now that your heat sheet is unmerged, you can now click into that same meet to make edits
Please note that any Drag and Drop edits that have been made to the Heat Sheet will be un-done if you unmerge the Heat Sheet