Import meet entries into the Swimmingly Clubhouse via the SDIF (.SD3) or .CL2 file format
The Swimmingly® Clubhouse supports importing meet entries in the SDIF (.SD3) or .CL2 file format per USA Swimming specifications.
The SD3/CL2 entry file may come from another swimming software including:
- HyTek Team Manager
- TeamUnify
- SwimTopia
If you want to skip this process, simply complete you meet entries directly in the Swimmingly® Clubhouse.
Click on the Meet Schedule tab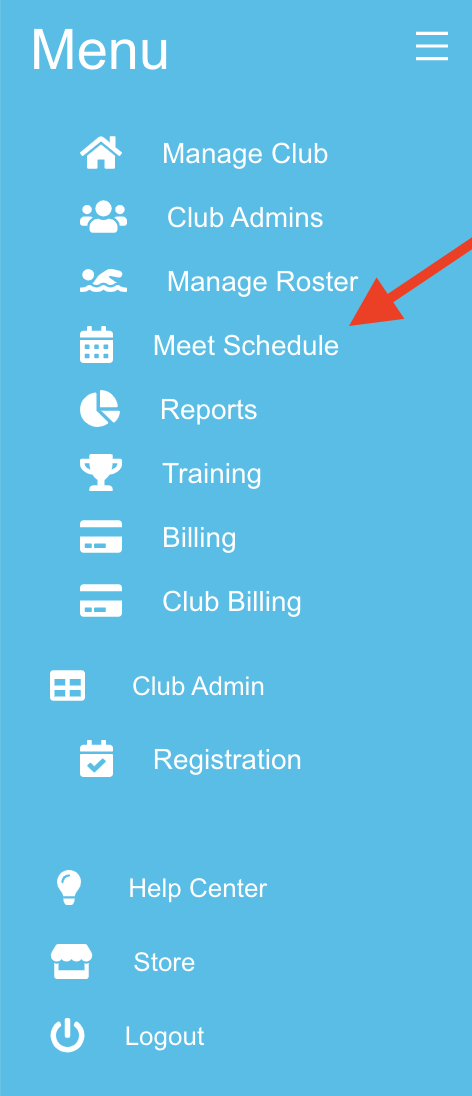 ---
Step 2: Locate your swim meet and click on the Meet box

---
Step 3: Select "Import Meet Entries"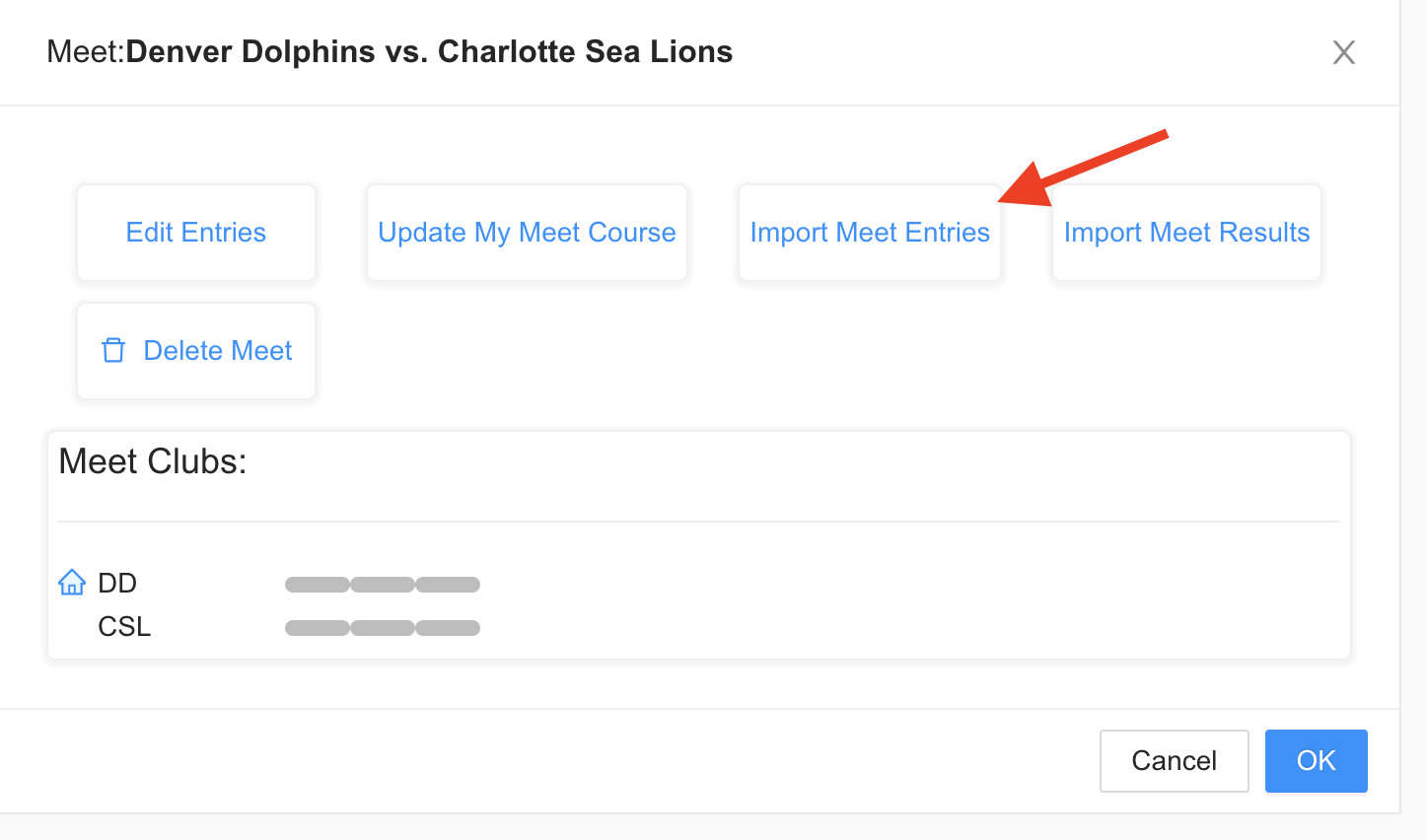 ---
Step 4: Upload the meet entries file
Be sure to select the correct club when importing the meet entry file
Please make sure that the Event Order, and event order #s in the meet entry file matches exactly with the Event Order in the Swimmingly® meet in the Clubhouse.
Please note: This "transfer file process" relies on the the file exchange between pieces of software. Swimmingly® is compatible with the SDIF (.SD3) or .CL2 file specification to import meet entries, and we provide an integrity 'check' of the file upon import, but some files may be lacking required data. We fully support any questions around the process of importing a supported .SD3/.CL2 file, but you may have to go back to where the file originated to modify data to support compatibility.
Our standing recommendation to other swim software companies is cooperation around an open API between software platforms to provide a better experience to swim team/meet admins.
Please note: that the Swimmingly Clubhouse does not support the import of exhibition entries. This limitation is due to compatibility issues with other outdated systems. The import and export file types (.sd3 and .cl2) do not have the capability to include exhibition swims. Unfortunately, these file types have never supported exhibition swims, so it is not possible to include them in the import and export functionality.
Need to EXPORT your meet entries for an upcoming swim meet? Click HERE to learn how.