Follow these self-service steps to confirm your Tax ID / EIN with our payment partner Stripe to connect your bank account for Premium Club Registration
Given That
My Club is using Premium Club Registration
I Want To
Confirm my Tax ID / EIN of my club to connect the bank account
Note: This process is only for clubs utilizing Premium Club Registration on the Swimmingly® platform.
Step 1: Navigate to your Registration tab and select 'connect bank account':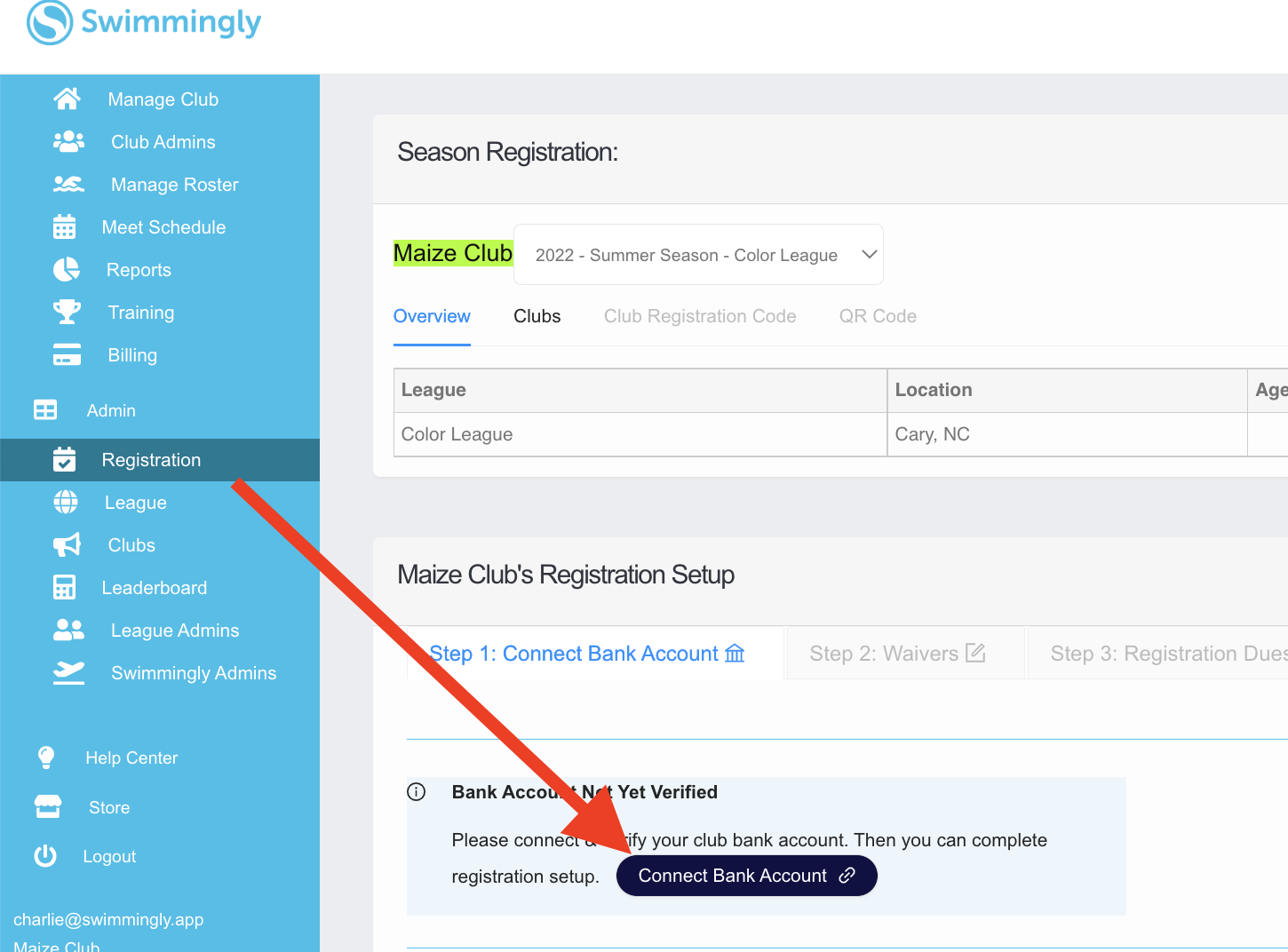 ---
If you have previously connected your bank account, this link will 'remember' your email/user ID. Enter your password to your Stripe portal (Swimmingly does not have access to this).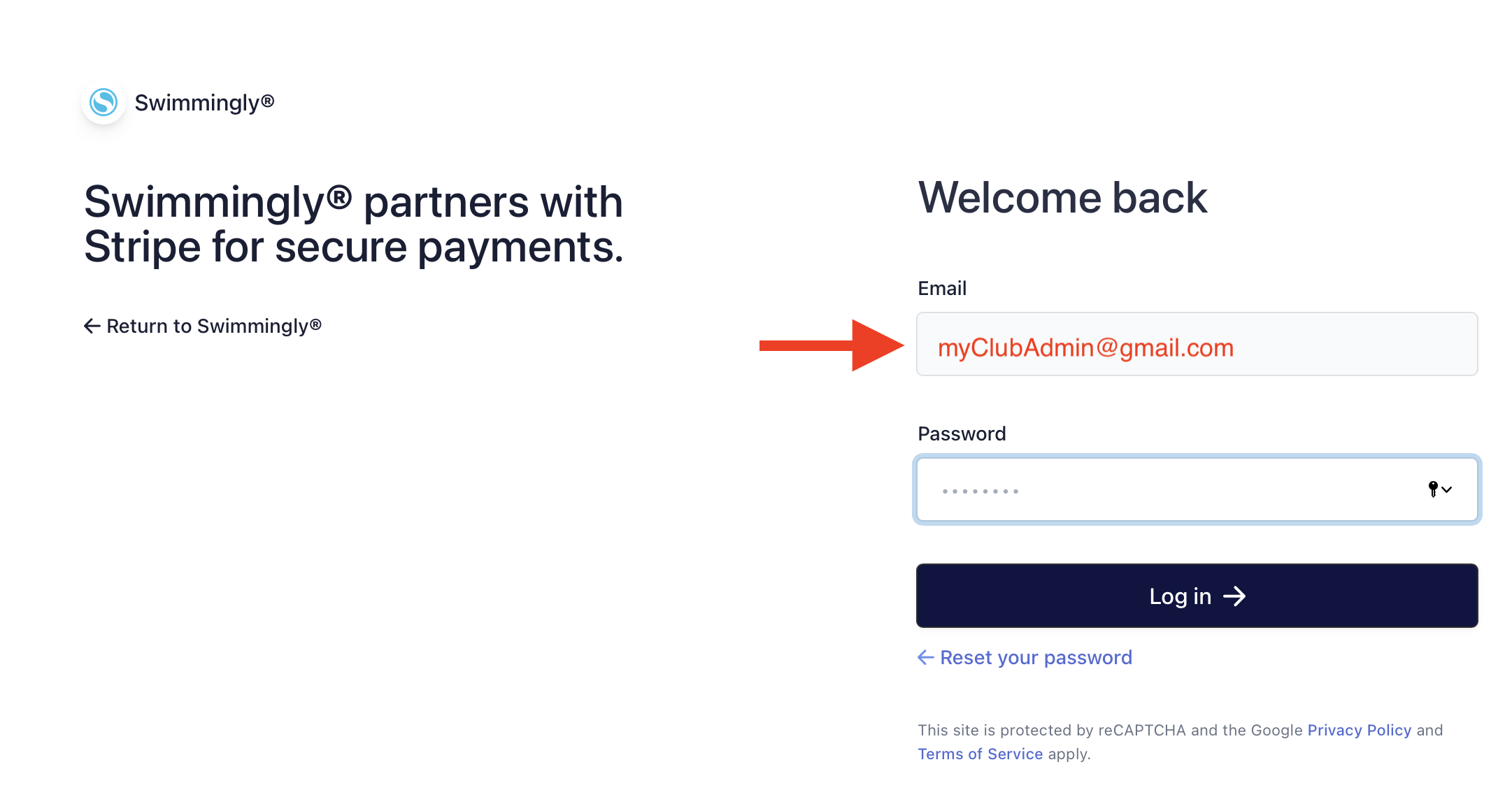 Next, Stripe will ask you to confirm your organization's Tax ID / EIN. Once you've entered and confirmed this step, your Premium Club Registration account will be re-connected in a matter of minutes and funds will continue to your bank account from registrants & new registrations can proceed!