After your have registered your swimmers in your Swimmingly® Clubhouse account, download SwimminglyFan for free and follow your swimmers
Given That
I have registered my swimmers via my Swimmingly® Clubhouse account
I Want To
Follow my swimmers on SwimminglyFan for heat sheets, live results, time improvements, and push notifications before my swimmers race!
Have you created a SwimminglyFan account? It's a separate account from your Swimmingly® Clubhouse account, but it's free to create. Check it out here.
Step 1: After logging into SwimminglyFan, search for your club
Let's say my swimmer is on the Denver Dolphins

Search for 'Denver Dolphins'

Step 2: After clicking your club/season, click into your desired swim meet & then click the roster tab: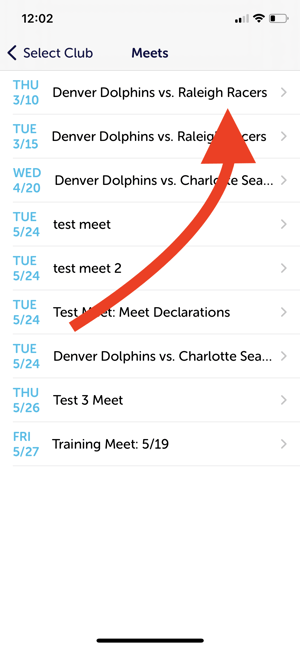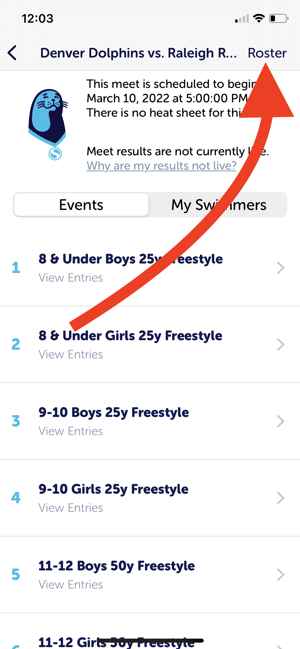 Step 3: After clicking your roster, search for your swimmer(s) and tap on them to give them a 'follow':
It may take the server a second to respond, so if you need to try again, go back into the roster and tap on your swimmer again.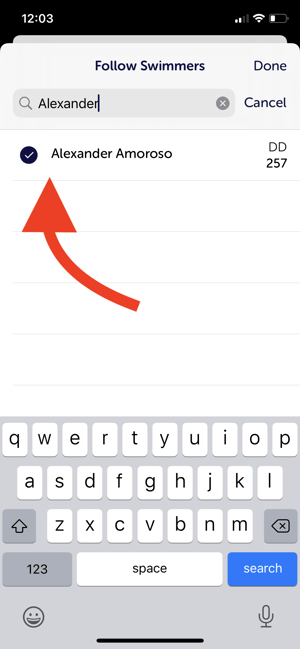 Step 4: Verify the swimmers you are following in the given swim meet by tapping 'My Swimmers':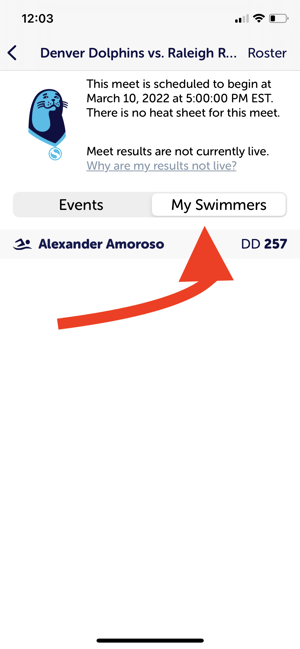 Step 5: Unfollow a swimmer - Need to unfollow a swimmer? Go back to the home screen where you can search for clubs and tap 'Swimmers'. Simply 'swipe left' to delete the swimmer to 'unfollow':