In the Clubhouse, navigate to the Meet Schedule tab and select on any meet that has opened Meet Declarations to declare your swimmers!
Step 1: Open up your Meet Schedule tab in your account
---

---
ON A MOBILE DEVICE:
You can access the Menu Bar and the Meet Schedule tab in the top-right corner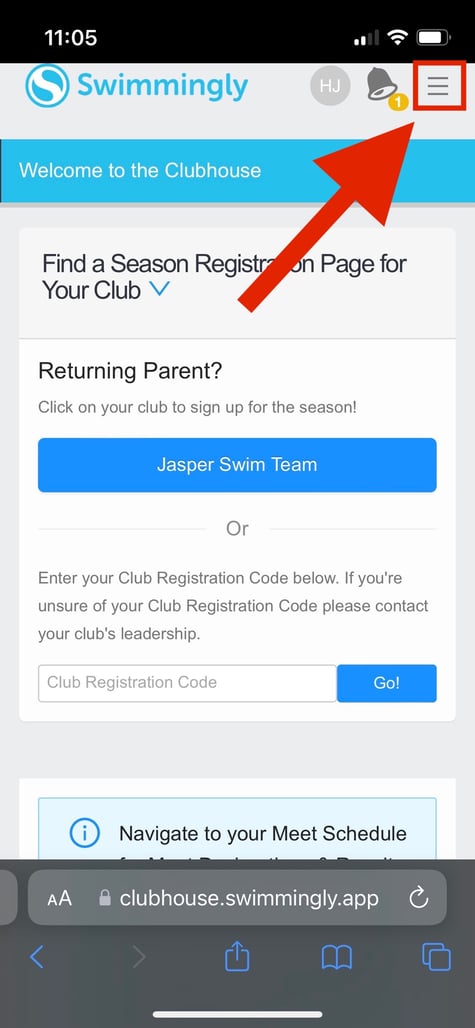 ---
Step 2: On the Meet Schedule tab, select the meet that you wish to declare your swimmer(s) for.
---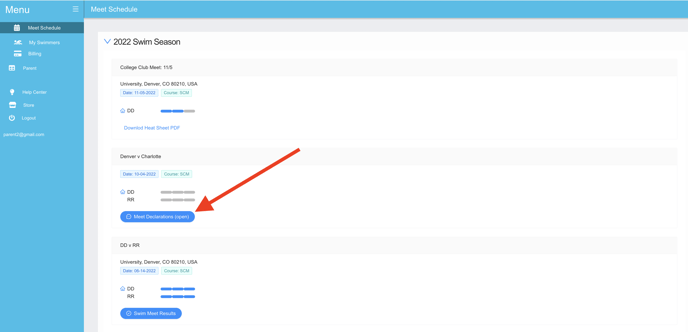 ---
IF you see "Meet Declarations (pending)" that means that your Club Admin has not yet opened up meet declarations for the swim meet yet.
Step 3: Declare your swimmers as "attending" or "not attending"
---

---
IF your Club Admin has allowed parents to enter their swimmers for individual events, you will also have the option to select the events you want your swimmer(s) to compete in:

Any declarations will be saved in real-time as soon as you take action here.
That's it! Your Club Admin will now be able to view your meet declarations for the upcoming swim meet.
If you are a Club Admin and want to declare your swimmer(s) for an upcoming swim meet, please click HERE.