Change the date of birth for a swimmer
Navigate to either My Swimmers or Manage Roster, click on the desired swimmer's date of birth, and edit it!
Given That
I am a club admin
I Want To
Edit a swimmer's date of birth
Step 1: Click on Manage Roster & Select the Desired Season
Locate the desired swimmer on your roster and click on the date of birth to edit it!
This will update the age of the swimmer in Swimmingly®, using the established league age-cutoff!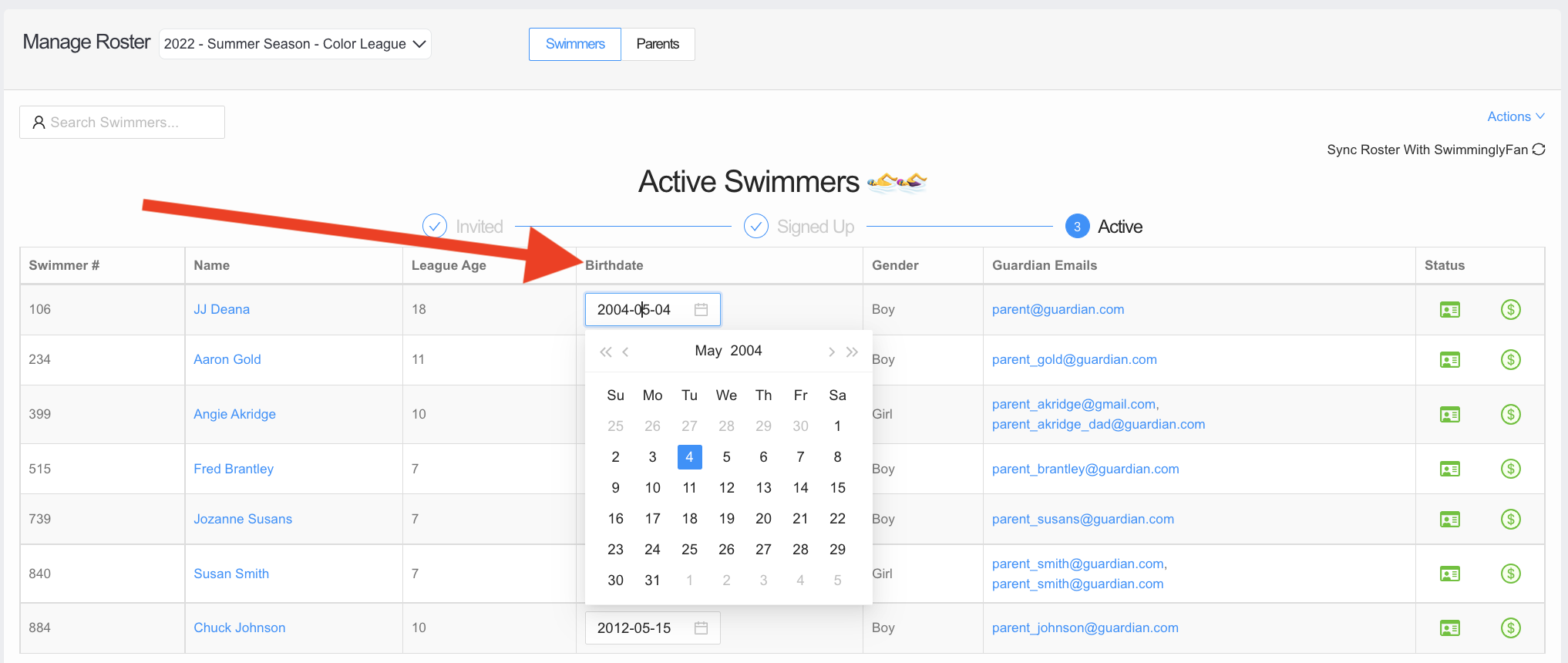 ---