If you are unsure what Swimmingly® WiFi router your team currently has, and if you are in need of an upgrade, please follow all steps below!
Given That
I am unsure if we are in need of a Swimmingly® WiFi router upgrade
I Want To
Confirm what router my team is currently in possession of, and upgrade it if necessary
Solution
Complete each step below to confirm which Swimmingly® WiFi version you have
---
Step 1: Review the WiFi Diagram and Contents Below
What am I looking at below?
The current version is the Swimmingly WiFi v3 (began shipping October 2019 after the Summer 2019 season).
The key difference between the v2 and v3 is that the v3 (current) has a single (one) white access point with Splash, the Sea Lion decal.
v2 (the old version) also includes a secondary white router with the 'S' logo
---
Swimmingly WiFi v2: If you have the setup below, upgrade here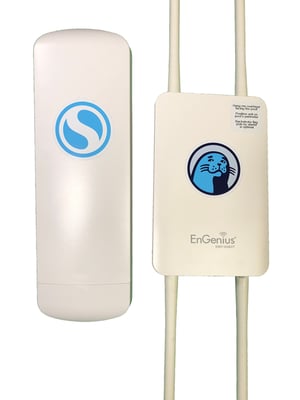 ---
Swimmingly WiFi v3: This is the current WiFi setup for your club: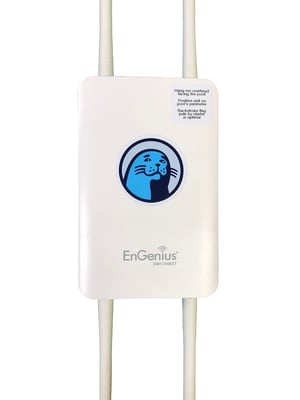 Diagram of Proper WiFi v3 Setup (downloadable below):